- YOUR HEALTH MATTERS -


BE AWARE OF THE SYMPTOMS OF BLACK MOLD EXPOSURE
Black Mold can have a significant impact on your health, but it is often overlooked as the cause of illnesses. Whether you have a pre-existing condition or have never experienced black mold symptoms before, it is important to be mindful of symptoms that can be a sign of a black mold infestation.
If you are concerned that black mold is making you sick, stay aware of these symptoms that can be caused by black mold exposure.
Common Mold Exposure Symptoms 
Watery, Red or Itchy Eyes

Cough, Weezing or Shortness of Breath
Insomnia & Sleep Disorders

Trouble Concentrating & Confusion
- KNOWLEDGE IS POWER -


WHAT IS BLACK MOLD?
Black Mold refers to a specific type of mold called Stachybotrys chartarum and is often characterized by its unique appearance, as it is darker than most types of mold. Stachybotrys is considered the King of Molds because it will develop into the dominant mold group if the conditions are favorable and will crowd out the other molds that began feeding on the material first. Black mold produces a mycotoxin (i.e., poison from a fungus) named trichothecenes.
Stachybotrys black mold is a health concern because animal studies have shown that one of the major effects of trichothecenes is immuno-suppression. In fact, even low level exposure can suppress the immune system resulting in bacterial and viral infections, coughing, skin irritation, and other allergic reactions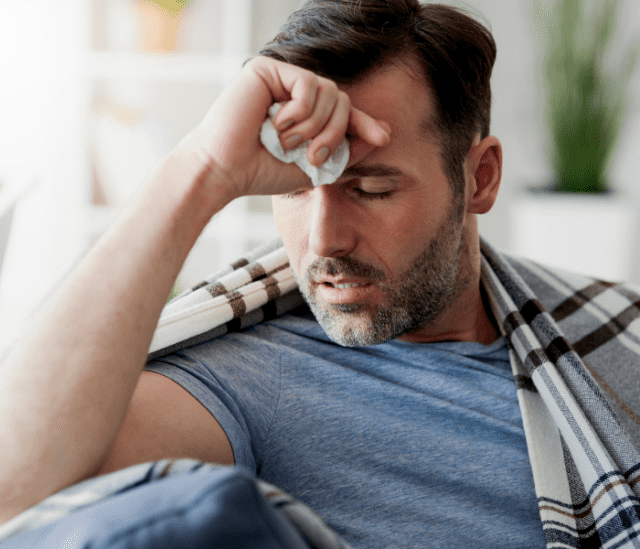 - BLACK MOLD IMPACTS YOUR HEALTH -


PROFESSIONAL HEALTH ORGANIZATIONS AGREE
"Excessive exposure to mold-contaminated materials can cause adverse health effects in susceptible persons regardless of the type of mold or the extent of the contamination. For some people, mold can cause a stuffy nose, sore throat, coughing or wheezing, burning eyes, or skin rash. People with asthma or who are allergic to mold may have severe reactions. Immune-compromised people and people with chronic lung disease may get infections in their lungs from mold."
- SAFETY IS KEY -


HOW TO REMOVE BLACK MOLD FROM YOUR HOME
When black mold is present, the main concern is to prevent further spread within the environment so it should not be disturbed and you should not attempt to clean it yourself. The most effective method of doing this is through containment, which is the process of creating a poly barrier around the area where the Stachybotrys mold is growing. This procedure is should be executed by a professional mold remediation company that can install a poly barrier in the space where the mold is present. This is so important because Stachybotrys spreads by releasing microscopic spores which spread into the air and onto surfaces throughout the home. If these spores are allowed to spread, you will continue to have black mold grow throughout your home. 
Mold-contaminated materials must be removed and disposed of because black mold does not just grow on the surface of the material; it has root-like tendrils called mycelia which penetrate the surface. At Healthy Air USA, we only use high-quality testing equipment and gear for the most accurate results. Healthy Air is licensed in mold remediation by the State of Georgia and EPA certified so you can feel confident that our team is trustworthy and reliable. 
 - HEALTHY AIR USA'S SERVICES -


THE WHOLE  HOME APPROACH
Air quality and mold issues are often not caused by a single problem, which is why Healthy Air USA's services are designed to address indoor air quality issues from a holistic standpoint of view. Our goal is to make each customer, a one-time customer. Our services and workmanship are intended to provide long-term solutions so you and your family can live worry-free knowing your home is safe. Healthy Air USA's team of certified professionals are experts in a variety of services so you can rest assured that whatever problem you face, Healthy Air USA can help. 
 - WE'RE HERE TO HELP -


REQUEST A HEALTHY HOME ASSESSMENT
Call Healthy Air USA today or complete the form. A Healthy Air USA representative will contact you to discuss the symptoms you are experiencing, signs that mold in your environment may be the cause, and how Healthy Air USA's services may help.
CONTACT HEALTHY AIR USA
Proudly serving the greater metro Atlanta area
Call Us at 770-205-1710
Monday - Friday: 8AM to 5PM