A HEALTHY HOME REQUIRES HEALTHY AIR
You take the time to ensure that your family has pure water, plenty of exercise, and nutritious food to fuel them, so why settle for less than the best when it comes to the air they breathe?
If you suspect that the air in your home is causing or contributing to health problems for you or a loved one, or it has just been a while since your last air duct cleaning, it's time to call a professional air duct cleaning service in your area.
We use cutting-edge methods and equipment and stay on top of industry trends, so we can provide the most modern services for the homeowner. Besides the obvious health benefits, there is also the health and efficiency of your system to consider, and the energy savings that come with a properly functioning HVAC system.
- DON'T SETTLE FOR DIRTY AIR -


HOW TO KNOW IF YOUR AIR DUCTS NEED TO BE CLEANED
Dust build-up around air vents

Air filters need to be changed more frequently

Recently moved into or rennovated the home

Persistent odors that are not resolved by traditional treatments
Mold or mildew issues in your home

Increased respiratory irritation and allergy severity

Evidence of vermin or insect outbreaks

Installation of a new heating and/or cooling system
EXPERIENCE THE DIFFERENCE OF HEALTHY AIR
At Healthy Air USA, our professional and expert staff are fully licensed by the Georgia Secretary of State for conditioned air services and accredited by the BBB. We understand the importance of our air duct cleaning service and the role it plays in the health of you and your family. The key to a high-quality air duct cleaning service is not the equipment used, it is the attention to detail and time spent to ensure your home's air ducts are cleaned. 
With over 20 years of experience serving the needs of Atlanta, Georgia, and surrounding area residents, building trust, and giving them the peace of mind that comes from expert knowledge that their home's air is free from toxins, mold, and pollutants, is always our goal. We take extreme pride in doing our part in helping our customers live in a healthy home.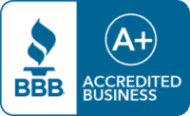 - YOU'RE GOING TO LOVE -


THE BENEFITS OF AIR DUCT CLEANING
IMPROVE AIR QUALITY
The duct system is an ideal breeding environment for bacteria, mold, fungi, and other allergens. Cleaning your ducts will reduce allergy symptoms and improve the indoor air quality of the home.
 LOWER ENERGY COSTS
Removing debris from air ducts helps to increase the efficiency of your heating and cooling systems, which can help to lower your home's energy costs.
ELIMINATE ODORS
Bacteria, mold, rodent droppings, and other contaminants create odors that get trapped in the ductwork and are recirculated throughout your home. Duct cleaning helps eliminate existing odors and prevents new ones.
REDUCE ALLERGENS
Cleaning your air ducts will help reduce the number of dust particles in your home and eliminate allergens that can irritate your respiratory system.
EXTEND SYSTEM LIFESPAN 
When your ducts become contaminated, your heating and cooling system works harder, which cuts down its life span. Eliminating the build-up in your air ducts helps reduce the wear on your system.
REDUCE DUST & DANDER
You will see less dust on surfaces around your home because clean air ducts allow your air filters to work more efficiently and capture more dust and dander.
If you're not sure whether the air ducts in your home need to be cleaned, it's time to call Healthy Air USA.
- WE'VE GOT ANSWERS -


FREQUENTLY ASKED QUESTIONS
The best way to find out if you need to improve your indoor air is to have your air tested by a professional.
Any number of noticeable symptoms may also be trying to tell you it's time to clean your air ducts. Skin irritations, watery eyes, coughing, congestion, and obvious particles in the air can all be signs of dirty ducts. 
Keeping a schedule of your air duct cleaning is also a good way to stay on top of air quality – you can't see the dirt in your ducts, so it can be an "out of sight – out of mind" problem.
Every three to five years is recommended, depending on a variety of factors, including the age of your home, number of pets, family members with allergies, or if a smoker resides in the home. 
Older homes allow more contaminants and pests in from the outdoors and can be more susceptible to moisture problems that can lead to mold issues. 
On the other hand, newer homes are tighter with new building technologies and can "breathe" less than old homes, holding the contaminants created inside from escaping. So, even if your home is relatively new, consider regular air quality checks.
Like most things in life, this can vary based on your location and unique needs. Healthy Air USA strives to provide excellent services at competitive prices, to improve the lifestyle of our customers.
To estimate your average cost, count each duct and multiply by $35 to give you the average cost as of 2022. Remember, supply ducts, and return ducts can have a variable price, so ask the pros.
As stated above, the benefits are numerous. The efficiency of the HVAC system, healthy environment, fewer allergens, bad odors gone, and no home for pests, are just a few main advantages to consider.
When it comes to your family's health, the remediation of mold deserves a place all its own. The issues that mold in your home can cause range from mild irritation to severe illness and should not be taken lightly. If your inspection detects mold in your home, don't wait to act.
It depends on the number of ducts, complexity of ductwork, and size of your home, but most experts figure an average of two to four hours for normal size jobs.
Healthy Air USA looks forward to assisting you with healthy indoor air quality and gaining your trust for years to come.
 - WE'RE HERE TO HELP -


SCHEDULE YOUR AIR DUCT CLEANING
We'd love to help you breathe a little easier in your home.
Call Healthy Air USA today or complete the form and a Healthy Air USA representative will be in touch to discuss improving the quality of your indoor air.
CONTACT HEALTHY AIR USA
Proudly serving the greater metro Atlanta area
Call Us at 770-205-1710
Monday - Friday: 8AM - 5PM
Not quite sure yet?
There is no pressure. We would love to chat with you and are happy to answer any questions you have!