How Regular HVAC Maintenance Can Save You Money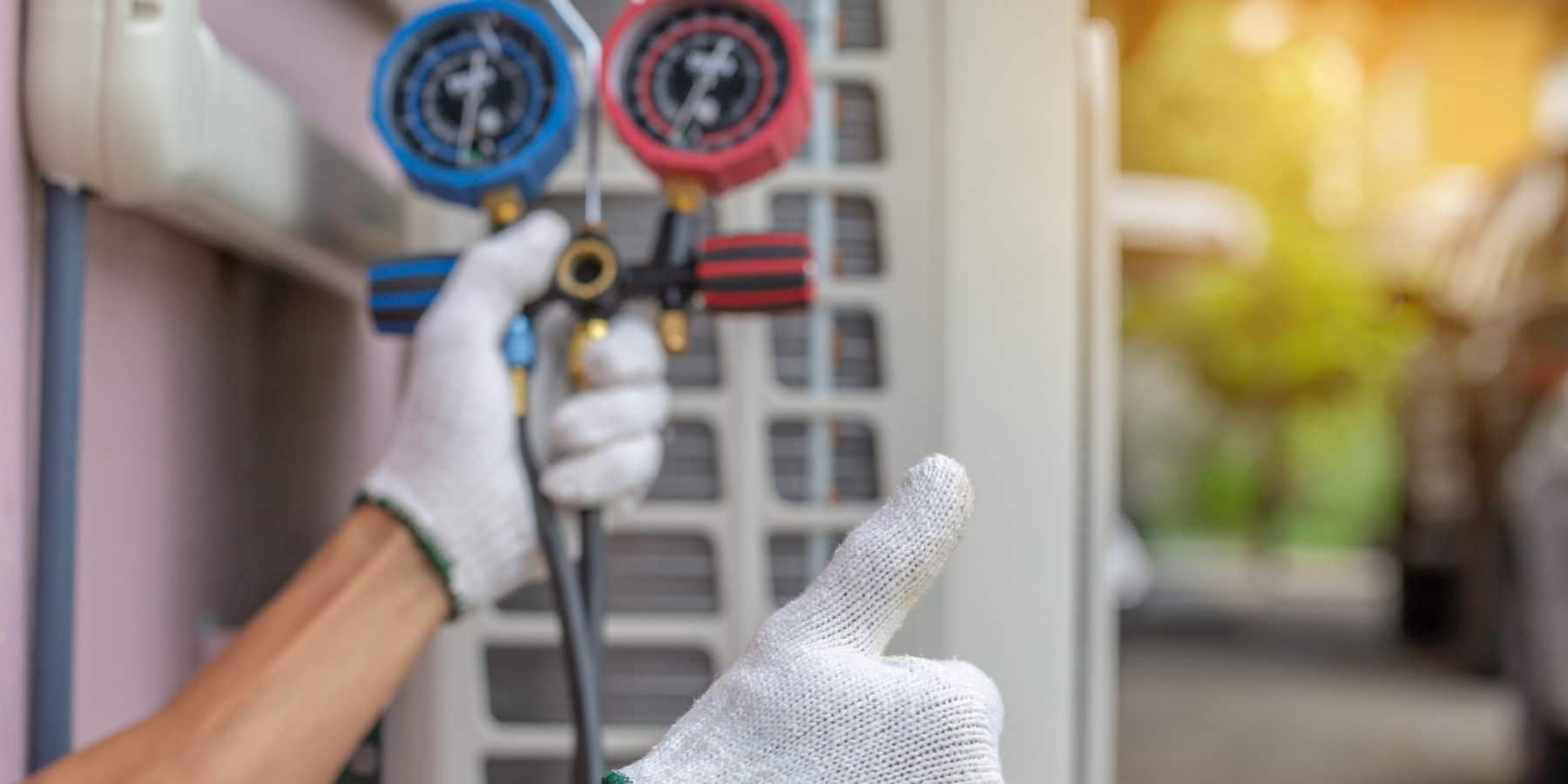 HVAC Maintenance is Well Worth the Investment
Few people wake up in the morning with the idea that they want to call someone to inspect and maintain their HVAC systems. Usually, these systems work well, and you take their functioning for granted. However, did you know that regular HVAC maintenance could save you quite a bit of money?
Regular Maintenance Appointments Can Prevent the Emergency Call
Technicians put the HVAC system through its paces. They look for areas that need tuning up. Similarly, they clean the various elements and lubricate the moving parts. As a result, you are less likely to encounter a sudden catastrophic system failure. Without regular maintenance, it is not unusual that you might have to make an emergency weekend call, which can get expensive.
Usually, these emergencies occur during heat waves, when your system works the hardest. Critical component weaknesses come to a head and result in failures.
By the way, a twice-a-year maintenance schedule also extends the HVAC system's useful life. In addition to preventing the emergency call, regular cleaning and lubrication are a must for the appliance to function well. Add to this the tightening of nuts and bolts that might loosen during daily operations, and it is clear that these appointments can have a significant impact on the longevity of the system.
Save Energy (and, therefore, money) With a Properly Tuned System
If your air conditioner is not working right, it has to expend more energy on cooling the home to the temperature you desire. Using more power means that you spend more money on electricity.
Remember that these units are complex. If even just one component is not working right, it will compromise the entire system. By having technicians check the units every so often, you keep each part doing its job. If the specialist notices that there is irregular wear and tear on some components, the professional might suggest a closer examination of the elements or selective replacement of some items.
Prevent Health Problems and Medical Bills
Dirty cooling coils and ducts contribute to the air pollution inside your home. Mold spores, dust mites, and a host of bacteria multiply in these settings. Without regular cleaning, which is part of a thorough HVAC maintenance appointment, these system components release the detritus into the air.
Each day, you breathe them in. People who are susceptible to allergic reactions may notice that their eyes begin to water when they are in your home. They sneeze a lot. Some may complain of headaches and difficulties in breathing. Children, in particular, suffer from an improperly maintained HVAC system. You may not realize what makes people sick, which results in many doctors' bills, test co-pays, and deductible payments.
However, there is an easy way to deal with problems before they get bigger. HealthyAir USA works with homeowners who want to schedule preventative HVAC maintenance appointments. Technicians come to your home, clean the appliance components, sanitize the ducts, and monitor the filtration system. If there is a problem at your home, they can also test the air quality to help you pinpoint any needed interventions.
Schedule HVAC Maintenance
Contact us today to schedule HVAC maintenance or support.
More Articles You Might Like